Best of Sicily: Palermo, Agrigento, Ragusa, and Taormina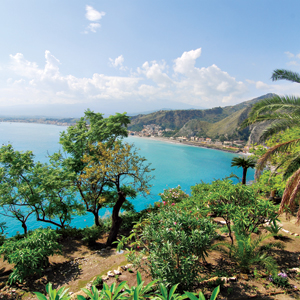 Best of Sicily
Sicily has been a crossroads of civilization for several millennia, and the record of its many ruling groups can be found in its architecture. Among the greatest sights are the classical Greek temples and theaters, built in the 5th century B.C. when Sicily was an important part of greater Greece.
Includes:
2 Nights Palermo
Private Palermo and Monreale Tour
1 Night Agrigento
Private Agrigento Tour
1 Night Ragusa
Private Piazza Amerina Tour
Private Siracusa Tour
3 Nights Taormina
Private Taormina Tour
One 3-Course Dinner in Palermo and Taormina
5-Day Compact Manual Car Rental
Map & Sicily Guidebook
Daily Breakfast
About Avanti Destinations
MISSION STATEMENT
Avanti Destinations connects the components for customized international travel utilizing our technology and educated staff. We deliver a unique vacation experience solely through acting as the travel agents' travel agent!
WHO WE ARE
Avanti Destinations, formed in 1981, is a customized international tour operator, and a long time member of USTOA and ASTA. We are headquartered in Portland, OR and privately owned.
WHAT WE DO
We offe
...