Ultimate Costa Rica: San Jose, Tortuguero, Arenal, Monteverde, Guanacaste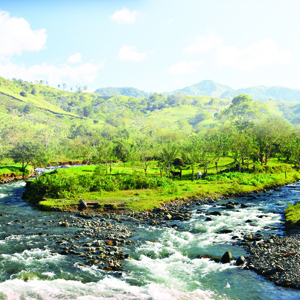 Ultimate Costa Rica
Do it all on this fun-filled vacation combining the country's natural highlights with the beautiful beaches of the Pacific. Visit Tortuguero National Park, an important nesting site for endangered green turtles. Dive into soft adventure in the shadow of Arenal Volcano. Explore the rich tropical reserve that is the Monteverde Cloud Forest. And end in relaxation on the pristine beaches of Guanacaste.
Includes:
All Ground Transfers OR Ground
...
About Avanti Destinations
The passion to serve and inspire savvy travelers with innovative and personalized vacations has been the driving force for 31 years at Avanti Destinations. We have the passion for independent travel and want to share it with you! We provide you with authentic travel experiences backed by our expert knowledge. You go where you want. When you want. With the flexibility to savor special moments along the way. Your vacation is uniquely yours. That's Avanti!
Our record of success at Avanti
...